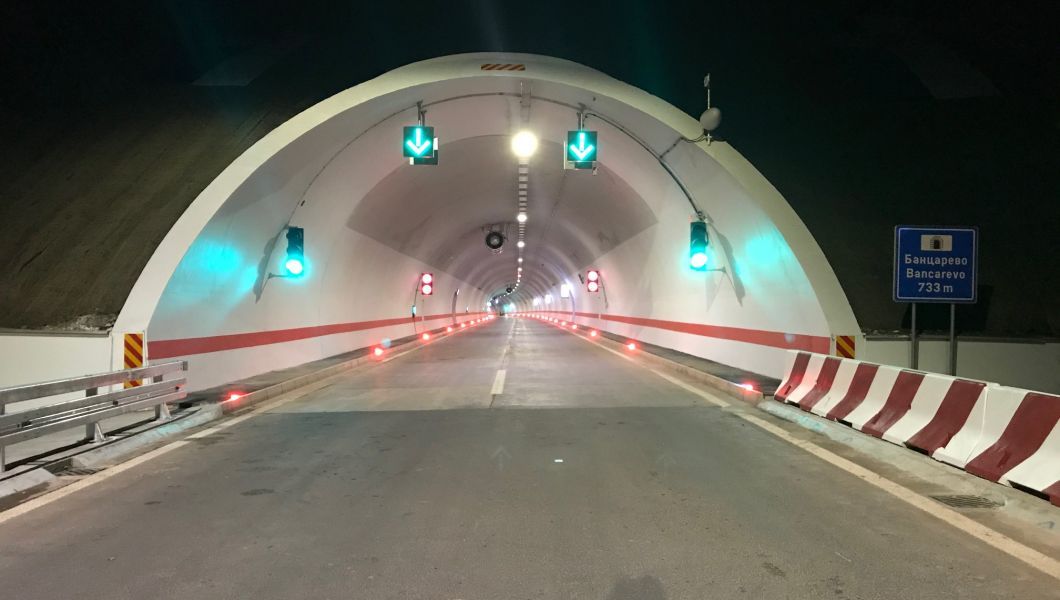 The BH company BSTS has successfully completed the installation of its own traffic information system and traffic management software BS Husky on the tunnels within the southern branch of the Corridor 10 Serbian highway, which was put into operation later last week.
The investor company Koridori Srbije is very satisfied with the work done, which is evident from the statement of the director of the company's construction sector, Aleksandar Senić, given to the media in Serbia. "The tunnel was built according to the highest world standards and is, at this moment, perhaps the most equipped", said Senić. He stated that the radio signal was released yesterday, and that mobile telephony was also functioning in the tunnel.
13 million euros were invested in two tunnels in this section - Manajle and Predejane, and there are 13 security systems in the Manajle tunnel, which, among other things, prevent new passengers from entering the tunnel in case of some serious incidents. Also, for vehicles moving in the tunnel very slowly, at a speed of about 30 kilometers, a loudspeaker will sound to warn them. "There are a large number of sensors and a large part of that is automated", Senić said.
Director of BS TS, points out that all the work was completed in record time. "We are especially proud of the fact that we got this job in the fierce competition of a large number of world-famous companies in public procurement conducted according to EIB and EBRD procedures. We have shown that we are a company that creates its own innovations, and thanks to domestic intelligence Today we have completed the first of three projects that we are implementing in Serbia and we expect the successful implementation of the other two projects very soon", adding that he is especially pleased that BS Husky software has once again proved to be a market leader. ITS (Intelligent Transportation System).
The Company continues with the realization of similar jobs, not only in Serbia but also in other countries.